So I thought I would start some Friday hops a little early. I have found this a great way to find some really great blogs. I believe this is the way I have found some of my favorite blogs. So if you have some time take a minute and join the fun. These are some really great sites.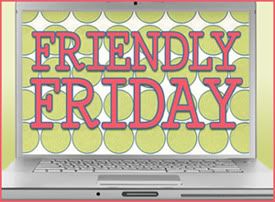 I have announce my first
giveaway!
It is from a great product for young children. My O has really enjoyed it and is excited about using the computer. With trying new things and promoting my blog I am also trying the
Giveaway Scout
which is a site that is a search engine for giveaways. When you get a chance hope over and check them out.
Happy Friday everyone!